Get purpose-built, high-performance access points (APs) for outdoor, warehouse, hazardous locations, and extreme-weather environments.
Deliver high performance and range, no matter the weather.
Buy Now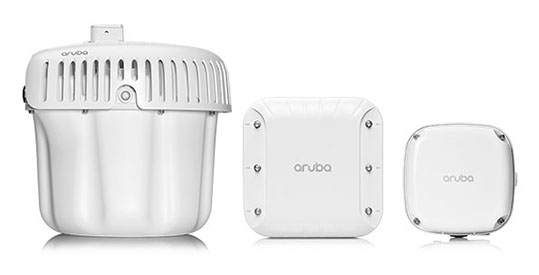 Outdoor and hazardous indoor environments can be demanding
Brutally demanding, to say the least. You need an access point that works with you, not against you. Aruba's APs deliver high performance and range, no matter the weather.
Aruba's Wi-Fi 6 and Wi-Fi 5 ruggedized APs use industrial-rated components and are backed by Aruba's limited lifetime warranty.


Aruba's outdoor APs are designed to make deployments simple — dealing with the elements is challenging enough.


We're rugged, but we're innovative, too. Aruba's products feature Wi-Fi-6, AI capabilities, Dynamic Segmentation, and more of the latest advancements in technology.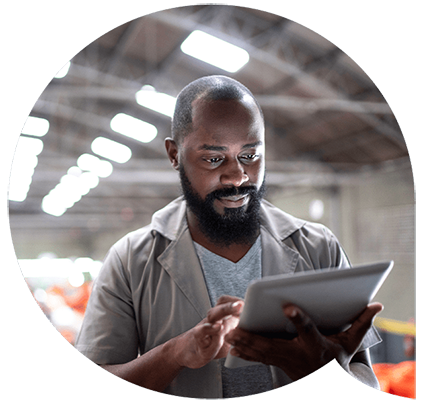 The difference in Aruba's products
Learn how Aruba can better support connectivity for modern devices—even in the most hostile of environments — at longer distances.

Purpose-built for the outdoors
Aruba fully sealed access points are built to withstand extreme variations in temperature and persistent moisture and precipitation. Plus, they're proofed against water, dust, and humidity.

Optimized performance and roaming
Aruba access points use MU-MIMO, Aruba ClientMatch, and IoT capabilities to ensure seamless connectivity — even during maintenance or unplanned outages.

Secure connectivity
Aruba APs feature the latest security innovations, including Aruba Policy Enforcement Firewall, WPA3- and Open-certified security, and real-time device-level access policies. All easily and securely managed on Aruba Central, Aruba cloud-native platform.
Get around-the-clock service and support with Aruba
Keep your network operating smoothly.
24/7 support
Contact technical support by phone. Or create a support case through the Aruba Support Portal (ASP).
Questions answered
Find FAQs, field alerts, release notes, and product/best practices documentation.
Updates and upgrades
Optimize and improve the performance of your products with software/firmware updates and upgrades.
---
Legacy Products:
---