Aruba Zero Trust and SASE Security

Start with strong, built-in network security
Zero Trust and SASE Security
Aruba built-in Zero Trust and SASE security ensures that the same access controls applied to campus or branch networks, also extend to the home or remote worker across wired, wireless, and WAN connections.
Watch the Video
IT security challenges have evolved significantly over the years as users have become increasingly decentralized and attacks have become more sophisticated and persistent. Traditional security approaches focused primarily on the perimeter of the network have become ineffective as stand-alone security strategies. Modern network security must accommodate an ever-changing, diverse set of users, applications, and devices, as well as much more prevalent threats targeting previously "trusted" parts of the network infrastructure.
Zero Trust has emerged as an effective model to better address changing security and regulatory compliance requirements of the modern enterprise by assuming that all users, devices, servers, and network segments are inherently insecure and potentially hostile.
Key benefits of Zero Trust and SASE Security
No one vendor or solution will deliver all the protection your organization needs. But, starting with strong, built-in network security means you have a head start on implementing a Zero Trust or SASE framework.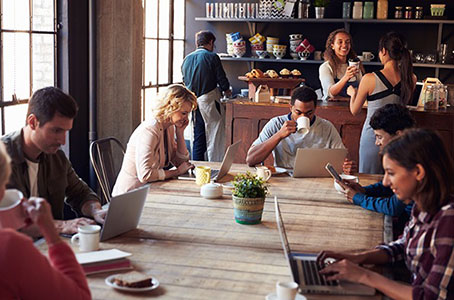 Related resources
Securely Connect IoT Devices To In-Building IT Networks
If you need to deploy IP-based IoT controllers, displays, or protocol convertors on a secure IT network then DPP is the answer.
Aruba VIA: A soft client for secure VPN connectivity
If you're working or learning from home, employees and students can stay connected using Aruba's VIA soft client.
Security for the branch
Aruba 9000 Series Gateways extend PEF and add a built-in IDS/IPS to give you control at your branches.
Edge-to-cloud security
See how Aruba's built-in network security solutions can protect against advanced threats.
What is SASE?
Learn what SASE is, how it works, and the benefits enterprises realize from a SASE architecture.