Aruba Access Points, Switches and Gateways for
Growing Businesses

High-performance, secure networking solution
Networking products for growing businesses
Your growing small-midsize business needs a high-performance, secure networking solution that can start small and scale with you.
Secure gateways
Aruba gateways are powerful, providing robust network security and resiliency for users across multiple branches and growing campus networks, whether they're connecting through wired, wireless, or WAN networks.
---
Cloud-managed stackable switches
Get the speed, scalability, and reliability you need—whether you're connecting IoT, access points, or other devices in branch offices and midmarket businesses.
---
High-speed Wi-Fi 6 access points
Power end-to-end coverage for your business with Wi-Fi 6 certified Aruba APs that deliver smart, secure, and seamless connections whether indoors, outdoors, or remote.
Overview of Aruba's growing business portfolio
Aruba access points, switches, and gateways eliminate bottlenecks and allow you to deploy and manage high-speed networks.
Best-in-class security: Strengthen defenses with advanced security powered by Aruba gateways and services that keep your data and devices safe.
Reliable network performance: Boost productivity with access points and switches that speed up connectivity.
Flexible scalability: Bring it all together on a single screen with adaptable hardware and unified network management — no matter how many offices you manage.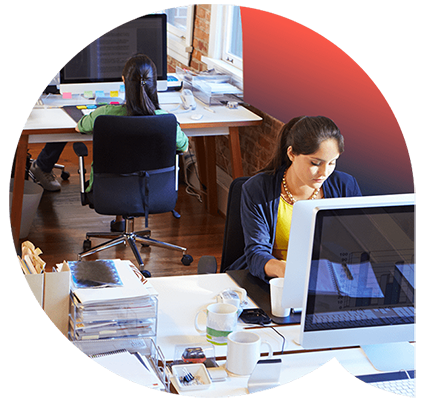 How Aruba Central works for growing businesses
Aruba Central is a cloud-native management solution designed to help you quickly deploy, monitor, and maintain your network, end –to end.
Monitor and manage your entire network across multiple locations, all from one unified dashboard.
Enable plug-and-play deployment for new network equipment by creating configuration templates or using GUI-based menus to apply common settings.
View detailed analytics and use AI-powered tools to monitor, troubleshoot, and continually improve performance.
Create step-by-step guided workflows for common tasks, like new device onboarding, to reduce repetitive effort and save time.