Aruba Network security without compromise

Connect and protect your business from edge to cloud
Network security without compromise
Hybrid work, digital acceleration, and IoT growth require innovative security strategies. With Aruba edge-to-cloud security, organizations can implement an end-to-end network comprising WLAN, switching, SD-WAN, and remote access, all protected by common Zero Trust and SASE security frameworks, built-in from the start.
Connect and protect your business from edge to cloud
With so many remote workers, IoT devices, and cloud platforms, it's hard to keep everyone productive while keeping the network secure. But it's doable.
Users, apps, and devices are everywhere (so are threats). Are you ready?
With more people regularly switching between work environments, traditional router-centric WAN networks are no longer adequate and security threats are a daily headache. Discover how to deliver consistent quality of service with integrated best-of-breed SD-WAN—without compromising security.
Struggling to scale your network and security requirements while keeping up with IoT expansion?
Learn how Aruba identity and role-based authentication and access control solutions can scale your WAN and LAN to accommodate IoT growth and network complexity—without compromising on security.
Need to do more with less?
As economic and inflation fears continue to grow, discover how you can reduce your IT operational costs while managing a complex network and security infrastructure.
Able to handle new network security attack vectors?
Hardening your network security posture is key—IoT, increasing remote workers, the cloud, and other initiatives are leaving networks and businesses more vulnerable to advanced, persistent security threats.
Trying to meet corporate sustainability and carbon footprint objectives?
Deploy a network and security infrastructure that consumes less space, power, and cooling; generates less greenhouse gases; is more recyclable, and reduces landfill at the end of life.
It's time for networking and security functions to converge
With Aruba's built-in foundation for Zero Trust and SASE, you gain the advantages of the cloud with consistent network protection.
As organizations continue to migrate applications to the cloud, it is critical that SD-WAN and security solutions adapt to this shift. Modernizing and integrating WAN and security infrastructure yields significant advantages in networking and security. Learn how Aruba delivers a best-of-breed, edge-to-cloud Zero Trust and SASE solution without compromising either network or security capabilities.
Aruba's secure networking portfolio is the only architecture that enables organizations to implement an end-to-end network comprising WLAN, switching, SD-WAN, and remote access, all protected by common Zero Trust and SASE security frameworks, built-in from the start. Identity-based traffic segmentation ensures consistent security policies are applied from the access edge to the WAN edge to the cloud.
No one vendor or solution will deliver all the protection your organization needs. But starting with strong, built-in network security means you have a head start on implementing a Zero Trust or SASE framework.
Once connected, ensure IT and security teams can operationalize the principles of identity-based access control on any network—wired, wireless, WAN, remote, campus, and branch—using Aruba Dynamic Segmentation.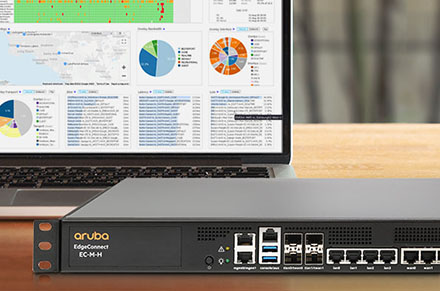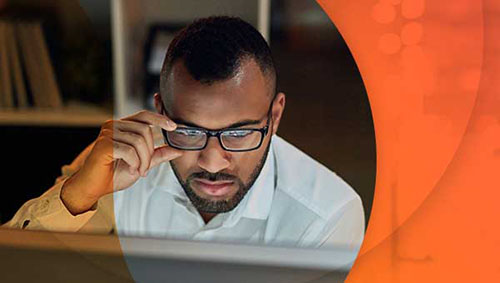 Don't leave gaps in your protection
Networking solutions with intrinsic support for Zero Trust and SASE architectures provide your business with a strong, built-in security foundation and help address five key security challenges.