Aruba 635 Access Points

Fast, resilient, and secure Wi-Fi 6E connectivity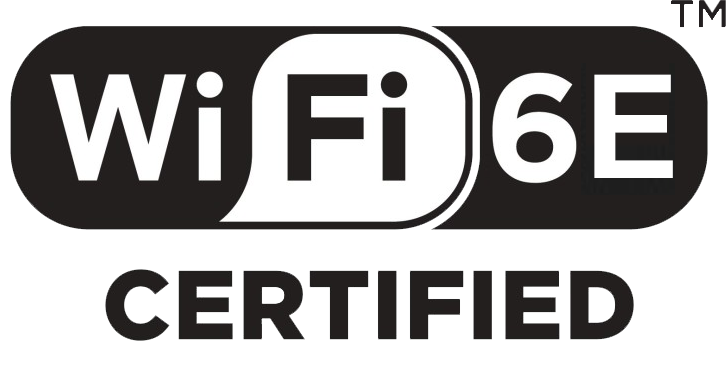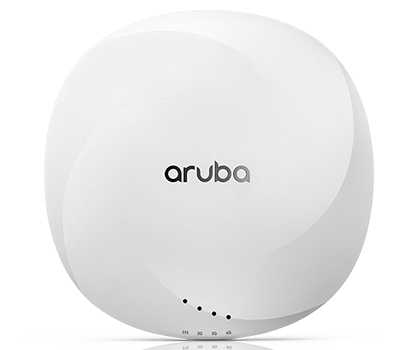 Aruba Networks Products
Aruba Wireless Access Points
Aruba AP-635 (US) Tri-radio 2x2:2 802.11ax Wi-Fi 6E Internal Antennas Campus AP
#R7J28A
List Price:
$1,689.00
Our Price: $1,062.69
Aruba AP-635 (US) TAA Tri-radio 2x2:2 802.11ax Wi-Fi 6E Internal Antennas Campus AP
#R7J33A
List Price:
$2,028.00
Our Price: $1,457.94
Click here to jump to more pricing!
Overview:
For enterprises who need more wireless capacity and wider channels, Aruba 630 Series Campus APs are designed to take advantage of the 6 GHz band via three dedicated radios. By using the 6 GHz band, capacity is more than doubled – so you can meet growing demand due to bandwidth-hungry video, increasing numbers of client and IoT devices and growth in cloud. Unique to Aruba, the 630 Series includes ultra tri-band filtering and dual 2.5 Gbps ethernet ports to eliminate coverage gaps, provide greater resiliency, and deliver fast, secure connectivity
Key Features:
Unlocks the 6 GHz band to more than double the available capacity
Comprehensive tri-band coverage across 2.4 GHz, 5 GHz, and 6 GHz to deliver 3.9 Gbps maximum aggregate data rate
Up to seven 160 MHz channels in 6 GHz support low-latency, bandwidth-hungry applications like high-definition video and augmented reality/virtual reality applications
Unique Ultra Tri-Band (UTB) filtering enables 5 GHz and 6 GHz to operate without restrictions or interference
High availability with 2.5 Gbps dual ethernets port for hitless failover of Ethernet and power
Summary
Aruba 630 Series Access Points are designed to take advantage of the 6 GHz band using three radios for comprehensive tri-band coverage to meet the growing demands of Wi-Fi due to increased use of video, growth in client and IoT devices, and expanded use of cloud. With a maximum aggregate 3.9 Gbps data rate for higher throughput and faster speeds for indoor use, the 630 Series delivers added capacity, wider channels, hitless failover, and less interference between the 5 GHz and 6 GHz bands.
Pricing Notes:
Pricing and product availability subject to change without notice.
Aruba Networks Products
Aruba Wireless Access Points
Aruba AP-635 (US) Tri-radio 2x2:2 802.11ax Wi-Fi 6E Internal Antennas Campus AP
#R7J28A
List Price:
$1,689.00
Our Price: $1,062.69
Aruba AP-635 (US) TAA Tri-radio 2x2:2 802.11ax Wi-Fi 6E Internal Antennas Campus AP
#R7J33A
List Price:
$2,028.00
Our Price: $1,457.94
Mounting Kits
Aruba AP-MNT-A Campus AP mount bracket kit (individual) type A: suspended ceiling rail, flat 9/16
#R3J15A
List Price:
$32.00
Our Price: $23.00
Aruba AP-MNT-B Campus AP mount bracket kit (individual) type B: suspended ceiling rail, flat 15/16
#R3J16A
List Price:
$32.00
Our Price: $23.00
Aruba AP-MNT-C Campus AP mount bracket kit (individual) type C: suspended ceiling rail, profile 9/16
#R3J17A
List Price:
$32.00
Our Price: $23.14
Aruba AP-MNT-D Campus AP mount bracket kit (individual) type D: solid surface
#R3J18A
List Price:
$37.00
Our Price: $26.60
Aruba AP-MNT-E Campus AP mount bracket kit (individual) type E: wall-box
#R3J19A
List Price:
$44.00
Our Price: $31.64
Optional Power Accessories
Aruba AP-AC2-12B 12V/48W AC/DC desktop style power adapter with 2.1/5.5mm connector
#R3K00A
List Price:
$81.00
Our Price: $58.24
Aruba AP-POE-ATSR 1-Port Smart Rate 802.3at 30W Indoor midspan injector
#R6P67A
List Price:
$180.00
Our Price: $130.11
AC Power Cord
Aruba AC Power Cord
#JW124A
List Price:
$7.00
Our Price: $5.04