Aruba Hospitality networking solutions

Secure, agile, and autonomous network
Hospitality networking solutions
Is your network ready for hospitality at the edge? Enable amazing guest and staff experiences from edge to cloud with a network that's secure, agile, and autonomous.
Related products for hospitality network solutions
Smarter, more secure networks start with these products.
Offer your guests a wow experience
Providing personalized guest and staff experiences require secure, seamless, and scalable high-performing connectivity. Aruba can help you:
Make guest experiences richer from edge to cloud
Enable digital transformation to drive new services
Automate network and provide robust management tools for IT staff
Ensure that all devices, users, and things are profiled and correctly assigned network access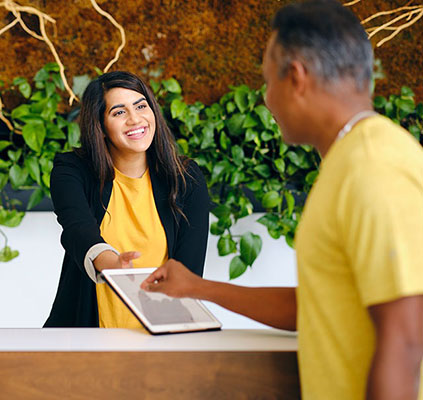 Key benefits of Aruba hospitality solutions
Discover why hoteliers look to us for smarter, more flexible networks.