Aruba Hybrid Workplace

Simple management for complex networks
The world is your hybrid workplace
No matter how or where employees connect, Aruba ESP provides a seamless network experience—and single-pane-of-glass management for IT.
Products that support the Hybrid Workplace
Simple management for complex networks
Hybrid workplaces complicate corporate networks. After all, they keep highly distributed workforces connected, systems up and running, and data secure. Fortunately, a modern network lets network administrators work smarter so they don't need to work harder. Aruba makes it easy to:
Support remote workers with EdgeConnect Microbranch—set-up is automatic, and remote workers enjoy the same network experience as those in the office
Ensure appropriate network security everywhere your workers connect by providing a unified infrastructure that extends Zero Trust Security and SASE from the edge to the cloud
Enable high-bandwidth, low latency applications in dense environments as workers come back to the office
Use Aruba APs as IoT platforms with support for BLE and Zigbee connectivity, as well as EnOcean and proprietary IoT protocols, eliminating the need for a separate network.
Get end-to-end network visibility and management from a single pane of glass.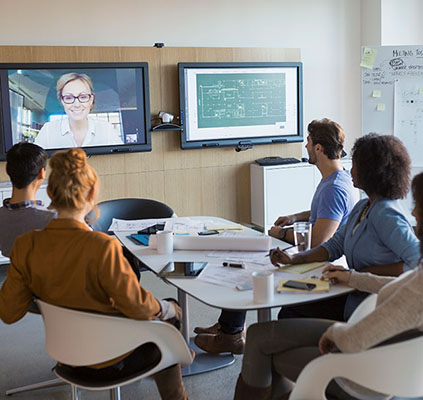 A modern, flexible workplace needs a modern, flexible network
Hybrid has become the way we work. This flexible approach fosters agility, which is critical to business success. A modern network built with Aruba ESP enables flexibility by expanding the network to remote workers, providing fast, reliable connectivity for high-bandwidth, low-latency applications, even in high-density environments, and provides a platform for the growing number of IoT devices in today's workplaces.