Aruba Manufacturing networking solutions

Network that boost uptime, optimize operations, and enhance safety
Manufacturing networking solutions
Can your network boost uptime, optimize operations, and enhance safety while protecting you against cyberattacks? Aruba hyper-aware industrial and manufacturing networks can.
Related products for manufacturing network solutions
Smarter, more secure networks start with these products.
Digital transformation: bringing situational-awareness to life
Aruba's hyper-aware networks, combined with devices and applications from Aruba's technology partners, bring you situational awareness of your people, plant, and machines. Through services like digital twins and predictive maintenance, they can also help predict and control future environments.
Accelerate the integration of IT, Internet of Things (IoT), and Operational Technology (OT) to gain situational-awareness of sites and people
Deliver high availability connectivity to people and machines across WANs and in unconditioned and HazLoc environments
Securely segment IT and real-time OT traffic on the same network
Establish end-to-end Zero Trust networks from edge devices to data centers to hyperscalers
Depend on AI to resolve issues more efficiently and in record time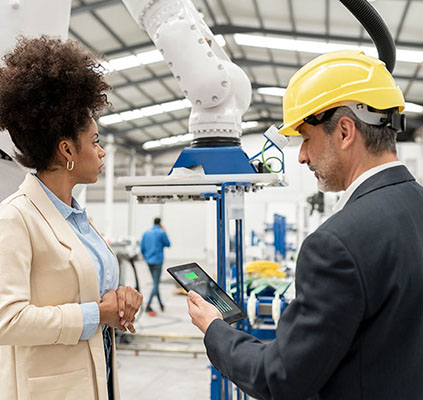 Key benefits of Aruba manufacturing and industrial solutions
Converge IT, OT, and IoT systems on Aruba secure, highly reliable, extensible network.