A secure SD-WAN is the foundational component for architecting a secure access service edge (SASE), powering branch, WAN, and security.
Improved visibility and control at the WAN edge
Buy Now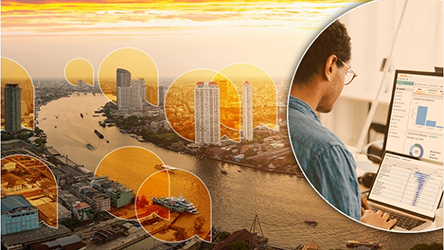 A comprehensive secure edge portfolio
Connect your business from edge to cloud with a single SD-WAN fabric for any-to-any mesh connectivity across locations, data centers, cloud, and SaaS.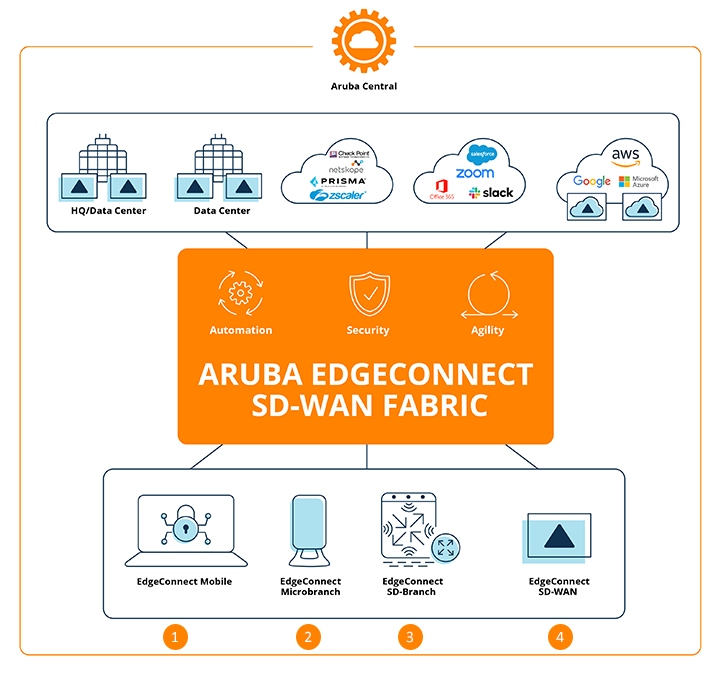 1
Aruba EdgeConnect Mobile
When dedicated Wi-Fi access points are not an option, Aruba VIA is easy to roll out, and is a cost-effective solution for your remote workforce— that means maximum mobility whether connecting on private or public networks.
2
Aruba EdgeConnect Microbranch
Ideally suited for microbranch or work-from-home sites, this minimal footprint option using a range of RAPs enables secure WAN connectivity to the corporate enterprise network.
3
Aruba EdgeConnect Branch
Consolidate branch networking components for maximum integration across WLAN, LAN, and SD-WAN with integrated security and LTE with centralized cloud management, AIOps, and unified infrastructure management.
4
Aruba EdgeConnect SD-WAN
Architect an advanced SD-WAN edge that continuously learns and adapts to changing business needs and delivers maximum network and application performance from the edge to the cloud.
Architect a secure edge-to-cloud networking infrastructure
Experience a complete secure edge portfolio that spans branch, WAN, and remote worker solutions.
Journey to SASE starts with an advanced SD-WAN
Embrace WAN and security transformation to realize the maximum return from your cloud investments. SASE, or Secure Access Service Edge moves the industry in this new direction.
Achieve highest level of application performance under any network conditions using an adaptive, self-learning platform.


Protect against threats with always on Zero Trust security that seamlessly extends to ecosystem of cloud SSE providers for full SASE


Deliver consistent end-to-end security policy enforcement across the entire enterprise


Centrally manage with a single platform that unifies SD-WAN, security, routing, and WAN optimization.