Aruba Sports and Entertainment Networking Solutions

Network that's secure, agile, and autonomous
Sports and Entertainment Networking Solutions
Create a crowd-pleasing public venue that captivates your fans. Dazzle them with video instant replay, in-seat food and beverage, mobile point-of-sale, and more. All powered by Aruba ESP.
Related products for sports and entertainment network solutions
Smarter, more secure networks start with these products.
Today's fans expect premier experiences
It's important to keep fans happy and engaged by delivering experiences that delight them. Exceed their expectations while meeting the challenges of today and tomorrow with venues that connect, protect, and automate operations at the edge.
Explore and understand fans' tastes, motivations, and activities by using network analytics and data.
Boost the fan experience — the heart of venue operations — with personalization, interaction, and engagement.
Ensure visitor and staff health safety through real-time location monitoring and contract tracing.
Explore untapped areas of the sport. What happens off the field can be as important as what fans see on the field.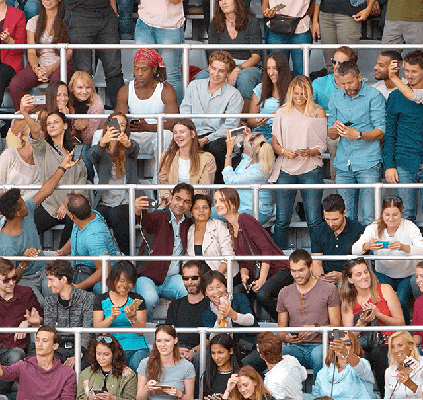 Wow your fans
The first step to fan engagement is connecting them to the venue network. Aruba Air Pass extends cellular coverage automatically to the event network — no captive portals, usernames, or passwords are required.
Video replay, connected fans, and smart venue systems are demanding. Ensure great connectivity and capacity to keep visitors happy and get the most out of your network.
Entice them with mobile apps that offer push-notifications with exclusive discounts on things they like to buy.
Smart venues don't have to be a security risk. Ensure full visibility, control, and enforcement with Zero Trust and SASE, for every device, every fan, and every network.