Discover indoor access points (APs) that support the latest in Wi-Fi 6 standards and AI capabilities.
Deployable in almost any environment.
Buy Now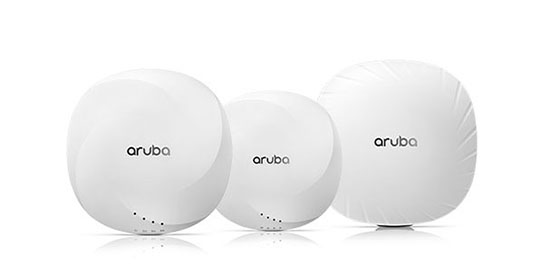 Not all indoor environments are the same
That's why we provide the widest range of access points on Wi-Fi 6 and Wi-Fi 5 to deliver high performance, efficiency, and security.
We've invested in a full range of Wi-Fi 6 certified indoor APs to support enterprise growth in devices, mobility, and IoT.


AI is built into our APs to optimize user experience and eliminate sticky client issues.


To meet the needs of diverse enterprises, we offer the flexibility to manage wireless networks on premises or in the cloud using Aruba Central.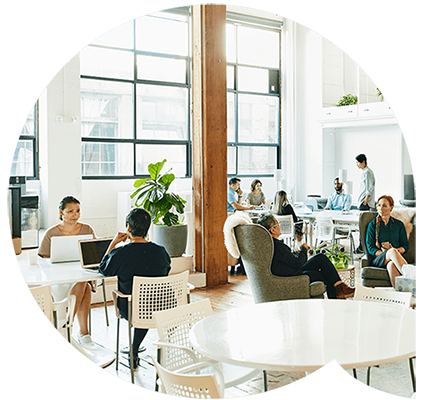 The difference in Aruba products
Discover how Aruba can better support connectivity for modern devices — even in the densest of environments.

The latest advancements in wireless technology
Uses Aruba ClientMatch, OFDMA, MU-MIMO, and TWT to maximize network capabilities and allow for multiple high-bandwidth connections at any given time.

IoT-ready, right from the start
Wi-Fi 6 and Wi-Fi 5 APs include support for Zigbee and Bluetooth to simplify the deployment and management of IoT services.

Always-on Wi-Fi
Wi-Fi 6 APs provide resiliency and flexibility for 24/7 network access at multi-gigabit speeds — even during maintenance and unplanned outages. Plus, Aruba Air Pass provides seamless transitions from cellular to Wi-Fi for data and voice.
Get around-the-clock service and support with Aruba
Keep your network operating smoothly.
24/7 support
Contact technical support by phone. Or create a support case through the Aruba Support Portal (ASP).
Questions answered
Find FAQs, field alerts, release notes, and product/best practices documentation.
Updates and upgrades
Optimize and improve the performance of your products with software/firmware updates and upgrades.
---
Legacy Products:
---