Aruba Retail networking solutions

Network that's secure, agile, and autonomous
Retail networking solutions
Is your network ready for Retail at the Edge? Enable amazing digital experiences from edge to cloud with a network that's secure, agile, and autonomous.
Related products for retail network solutions
Smarter, more secure networks start with these products.
Deliver exceptional experiences for demanding shoppers
Aruba can help you meet those demands and address competitive pressures with leading-edge technology.
We can help enable digital transformation to drive new services.
We can help you deliver smart digital shopping, in-store and out.
We can help you adapt to COVID-19 pandemic and post-pandemic expectations.
We can help you provide convenient and safe shopper and staff experiences.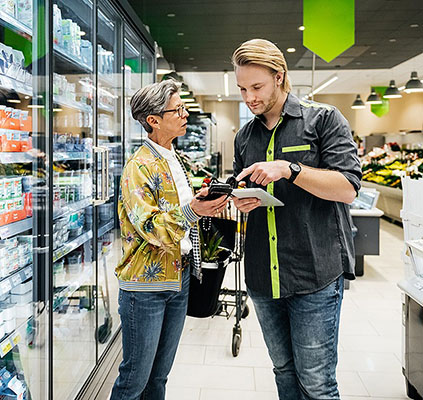 Key benefits of Aruba retail solutions
Discover why businesses like yours look to us for smarter, more flexible networks.