Aruba Location Services with Aruba Beacons

Bring real-time location context to your mobile apps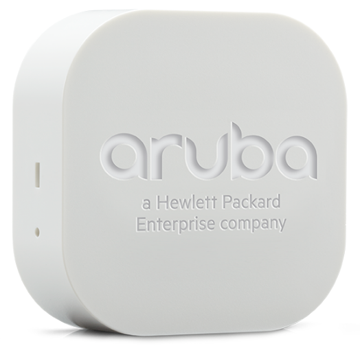 Aruba Battery-Powered Beacon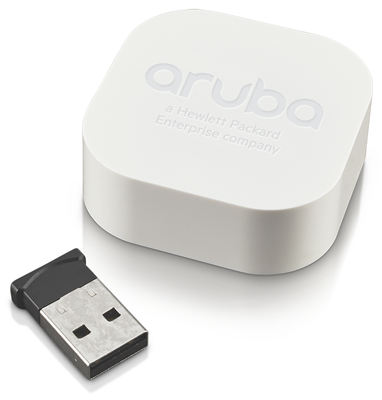 Aruba USB Beacon
Aruba Networks Products
Aruba Beacon
Aruba LS-BT1-NEMA Outdoor Mounting Bracket
#JW144A
List Price:
$62.00
Our Price: $44.56
LS-BT1-MNT-50 BLE 50pk Mnt Kit
#JW145A
List Price:
$611.00
Our Price: $439.25
Aruba LS-BT20-5 BLE 5pk Batt Beacons
#JX984A
List Price:
$463.00
Our Price: $332.84
Aruba LS-BT20-50 BLE 50pk Batt Beacons
#JX985A
List Price:
$4,620.00
Our Price: $3,321.32
Aruba LS-BT1USB-5 Bluetooth 5pk USB
#JW315A
List Price:
$210.00
Our Price: $167.77
Aruba LS-BT1USB-50 Bluetooth 50pk USB
#JW316A
List Price:
$2,100.00
Our Price: $1,677.79
Aruba LS-BT10-50 BLE 50pk Event Beacons
#JX986A
List Price:
$2,100.00
Our Price: $1,677.75
Click here to jump to more pricing!
Overview:
The flagship product of the Aruba Location Services product line is Aruba Beacons. When Aruba Beacons are used in conjunction with the Meridian mobile app platform, they enable public-facing enterprises to infuse their mobile apps with innovative, location-based services.
Aruba Beacons leverage Bluetooth Low-Energy (BLE) technology to power indoor location and wayfinding, and proximity-aware push notifications at enterprises, stadiums, hospitals and other public venues. The ability to customize the placement of beacons ensures a highly engaged customer experience.
These small, low-power wireless transmitters broadcast radio signals at regular intervals that can be heard and interpreted by iOS and Android devices equipped with Meridian-powered mobile apps from Aruba and our Meridian Engage app development partners. Aruba 300, 310, 320 and 330 series APs with built-in Aruba Beacons, allow you to remotely manage our 4-year battery-powered standalone Beacons.
Not currently running an Aruba wireless network? No problem. The Aruba Sensor includes a built-in beacon and the ability to manage Aruba Beacons in any wireless environment.


Protect the privacy of your guests
Aruba Beacons do not require smartphones to connect or pair with them and do not collect mobile device identity.


Precise indoor location data
BLE technology offers the most accurate positioning so you can deliver a rich, relevant mobile engagement experience.


Quickly deploy hundreds of beacons
The Aruba Beacons mobile app lets you install beacons, place them on a digital map and configure accuracy on the fly.
Pricing Notes:
Pricing and product availability subject to change without notice.
Aruba Networks Products
Aruba Beacon
Aruba LS-BT1-NEMA Outdoor Mounting Bracket
#JW144A
List Price:
$62.00
Our Price: $44.56
LS-BT1-MNT-50 BLE 50pk Mnt Kit
#JW145A
List Price:
$611.00
Our Price: $439.25
Aruba LS-BT20-5 BLE 5pk Batt Beacons
#JX984A
List Price:
$463.00
Our Price: $332.84
Aruba LS-BT20-50 BLE 50pk Batt Beacons
#JX985A
List Price:
$4,620.00
Our Price: $3,321.32
Aruba LS-BT1USB-5 Bluetooth 5pk USB
#JW315A
List Price:
$210.00
Our Price: $167.77
Aruba LS-BT1USB-50 Bluetooth 50pk USB
#JW316A
List Price:
$2,100.00
Our Price: $1,677.79
Aruba LS-BT10-50 BLE 50pk Event Beacons
#JX986A
List Price:
$2,100.00
Our Price: $1,677.75