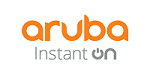 Upgrading to Aruba Instant On 1930 from HPE OfficeConnect 1920S Switch Series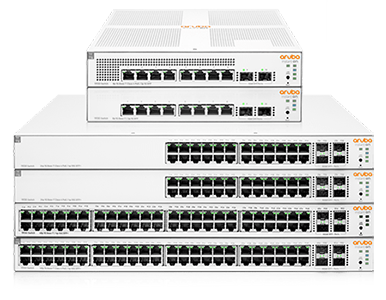 Overview:
Now more than ever, small business networks need to perform. Your network supports many of the same devices and applications that larger, enterprise networks do, but you don't have the IT staf or big budgets to install, confgure, and monitor your network to deliver the performance that employees and customers both rely on and expect. You need a simple networking solution that ofers blazing fast, secure connections at a price that doesn't break the bank.
GOOD NEWS! THE ARUBA INSTANT ON PORTFOLIO NOW INCLUDES SWITCHING.
That means not only do you get fast and secure Wi-Fi connectivity for your guests and employees, but also an afordable and reliable switching solution for uninterrupted power to the IoT devices that run your business.
The addition of wired solutions to complement our world-class wireless creates a comprehensive small business networking solution that's easily managed through a simple web interface or from an app on your smartphone. Now you can focus on running your business and be confdent that you have a high-performing, reliable network that will support your growth.
CUSTOMER FIRST, CUSTOMER LAST SUPPORT
When your network is important to your business and you don't have IT staff, you need a partner that is there for you. With Instant On, you get free 24/7 90-day phone support followed up with 24/7 chat support that lasts as long as the warranty.
Key Benefits
Ready To Grow With You: Increase to up to 4 SFP+ ports for 10G connection options on 24- and 48- Class 4 PoE (i.e.PoE+) models.
Support IoT Devices: Class 4 PoE (PoE+) ports with increased power budgets so you can connect more things.
Easy Installation: Auto-discovered when you have an Instant On Wi-Fi netowrk.
One Interface: Mobile app-based or web portal setup and monitoring, the same as for Instant On Access Points
Peace of Mind: Limited Lifetime Warranty means Aruba has your back down the road.
To learn more about Aruba 1930 Switch Series, click here.