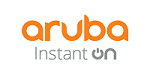 Upgrading to Aruba Instant On 1830 from HPE OfficeConnect 1820 Switch Series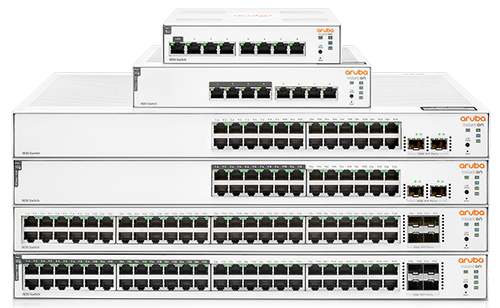 Overview:
The pandemic has highlighted the need for small businesses to invest in IT services to enable remote working and boost online sales, amongst other things. This increase in online activity has in turn heightened the need for investments in cloud and cybersecurity services, as SMBs increasingly rely on IT to compete in the post-pandemic world.
However, small businesses lack the resources that larger companies have to dedicate towards IT. They need cost-effective solutions to manage their networks, as they don't have the people or the budget to afford complex networking solutions.
Introducing the Aruba Instant On 1830 Switch Series — an affordable and easy to deploy and manage switch series for small businesses looking for cost-effective wired infrastructure to keep up with evolving network demands. These are entry-level smartmanaged switches offering Layer 2 switching capabilities, Gigabit connectivity along with flexible management modes — all at an affordable price point. With a flexible management dashboard, Power over Ethernet (PoE) options, and energy-efficient features, these switches deliver a solid business network for SMBs with limited budgets.
The Aruba Instant On 1830 Switch Series is ideal for deployments in home offices, retail stores and small professional offices.
Key Benefits
High-Performance: Smart-managed Layer 2 Ethernet switch series ready to deploy in 8-, 24- and 48-port for non-PoE and PoE models
Easy Installation: Instant On switches are auto-discovered when you have an Instant On Wi-Fi network
Quiet Deployment: Compact and fan-less 8-port PoE/non-PoE models and 24-port non-PoE model for acoustically sensitive environments
Single Management Interface: Mobile app-based or web portal setup and monitoring, the same as for Instant On Access Points
Peace of Mind: Limited Lifetime Warranty means Aruba has your back now and in the future
Warranty, Service and Support
Aruba Instant On Limited Lifetime Support provides 24X7 phone support for the first 90 days and chat support for the entire warranty period. Community support is included for the life of the product.
To learn more about Aruba 1830 Switch Series, click here.
Why Upgrade:
Flexible management modes with Instant On cloudmanagement (access via mobile app and/or web portal) and the local web GUI (with improved UX) — at no additional cost.
Higher PoE power budget (up to 195W) on 24-port PoE model to connect high-powered devices (wireless access points, printers and other IoT devices) without running separate electrical wires.
Besides powering up through a power adapter, the 8-port non-PoE model can also be powered from an external PoE switch, offering greater flexibility for space-constrained environments by eliminating the need for additional power outlets.
The Aruba Instant On 1830 Switch Series includes six different models, all offering hardware and software improvements over the HPE OfficeConnect 1820 switch series. As you grow your network, migrate to Instant On 1830 based on features you need, but rest assured both systems work together, so you can update your network at your own pace.
Model Comparison
Aruba Instant On 1830
HPE OfficeConnect 1820
8 port
8 10/100/1000 ports
8 10/100/1000 ports
8-port PoE
8 10/100/1000 ports
(65W)
8 10/100/1000 ports
(65W)
24-port
24 10/100/1000 ports
2 SFP 1GbE ports
24 10/100/1000 ports
2 SFP 1GbE ports
24-port PoE
24 10/100/1000 ports
2 SFP 1GbE ports
(195W)
24 10/100/1000 ports
2 SFP 1GbE ports
(185W)
48-port
48 10/100/1000 ports
4 SFP 1GbE ports
48 10/100/1000 ports
4 SFP 1GbE ports
48-port PoE
48 10/100/1000 ports
4 SFP 1GbE ports
(370W)
48 10/100/1000 ports
4 SFP 1GbE ports
(370W)