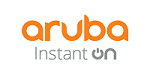 Aruba Instant On Series

The always-on network for the always-on business

Please visit our Aruba Instant On Online Store for detailed information and to purchase Aruba Instant On's products online.
Instant On Indoor Wireless Access Points
Ultra-high-speed performance for high-density environments
Higher device capacity and superior coverage
Delivering superior performance, coverage and speed, the AP25 is the perfect access point for tech start-ups, gaming, boutique hotels, and professional ofces.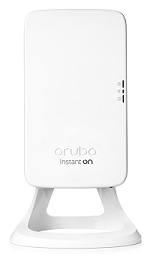 Boutique hotels, SOHO, Medical offices
802.11ac Wave 2 (Wi-Fi 5)
50 max active devices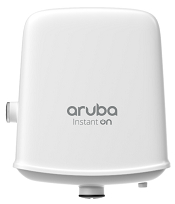 Outdoor cafés, poolside, or open-air restaurants
802.11ac Wave 2 (Wi-Fi 5)
50 max active devices
Blazing-fast performance. Sets up in minutes. Secured for your peace of mind.
---
Ingredients for success.
Fast 802.11ac Wave 2, secure employee and guest access, easy-to-use web, and mobile app management.
Say yes to secure Wi-Fi access.
Pre-built access control lists (ACLs) and built-in firewall in the access points prevent malicious traffic from entering your network – we call it "hassle-free" security.
Never drop an important call.
With Instant On, voice and video business applications are automatically prioritized, so you stay connected with your peers.
---
New Aruba Instant On Portfolio - Access Points + Switches
That means not only do you get fast and secure Wi-Fi connectivity for your guests and employees, but also an afordable and reliable switching solution for uninterrupted power to the IoT devices that run your business.
The Aruba Instant On Switch Series empowers you to do more. Affordable and easy-to-deploy, these smart-managed, stackable Gigabit switches with 10-gigabit connectivity deliver maximum throughput in small business networks for demanding tasks such as data storage, video on-demand and high-bandwidth processing.
Whether you own a small retail store or a boutique shop, your employees and customers are relying on the network for almost everything they do. And because Wi-Fi plays such a crucial role today, you need a purpose-built solution that keeps your business on the go. Aruba Instant On Access Points (APs) are easy to deploy and manage – with a quality look and feel at an attractive price point.
Explore Wi-Fi Solutions
Check out Aruba Instant On Product Demos
Aruba Instant On Warranty and Support Services
Aruba Instant On comes with a 2 year* warranty for access points and a limited lifetime warranty for the 1930 switches.
* WARRANTY & SUPPORT: Aruba Instant On 2-year warranty includes 24X7 phone support for the first 90 days and chat support for the entire warranty period. Community support is for as long as you own the products.
More info — Warranty & Support Services Datasheet
Foundation Care Solution Brief