Aruba "IgnitiON 5 Pack" Promotion

Purchase 5 Aruba Instant On access points at an incredible price and ignite your Wi-Fi experience!

Aruba Networks Products
Aruba Access Point Bundles
Contact us to help you get started!
---
Make your Small Business & Work From Home 5 times as happy.
For many small businesses, the new normal is working from home, or a hybrid in office/home office environment. No matter what that looks like, small business owners have everything riding on their Wi-Fi. If it goes out, so does their business. But they need more out of their Wi-Fi. Their customers and employees need the best mobile Wi-Fi experience at an affordable price.
Aruba Instant On access points deliver great value to small business. Incredible Wi-Fi speed and reliability, simple setup that does not require dedicated network personnel. Plus, enterprise grade security and cloud network management from award winning Aruba, a Hewlett Packard Enterprise company.
Also included is peace of mind with one-year warranty. Phone support is free for 90 days and chat support is free for the first year. There are no hidden subscription fees or gotchas. Aruba Instant On offers a new way to grow your business.
For a limited time, purchase 5 Aruba Instant On access points at an incredible price and ignite your Wi-Fi experience! Effective until June 30, 2022 or while supplies last.
Terms And Conditions
Each IgnitiON 5 Pack must contain all of the same Instant On sku's, no mixing of models/units is allowed.
Accessories like mounting kits and antennas are excluded from this promotion.
Aruba and HPE reserves the right to terminate, alter, or modify these terms and conditions at any time.
---
Promotional Products
Designed for medium density small business environments like medical offices, cafés, restaurants and boutique hotels.

Small businesses are facing a number of challenges due to new and emerging technology, making it pretty overwhelming to keep up.
Mobile devices and cloud-based applications such as Microsoft Office 365 are changing the way you engage with customers, suppliers and staff. Since it's tough enough to set up a new payroll system or choose the most effective point of sale system - we believe choosing the best Wi-Fi solution for your business should be simple
Whether you own a café or a trendy boutique hotel, your employees and customers are relying on the network for almost everything they do. And because Wi-Fi plays such a crucial role today, you need a purpose-built solution that keeps your business on the go. Aruba Instant On Access Points (APs) are easy to deploy and manage – with a quality look and feel at an attractive price point.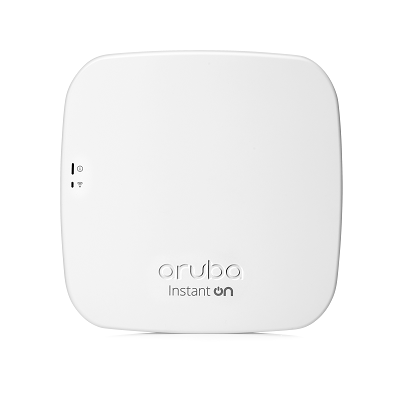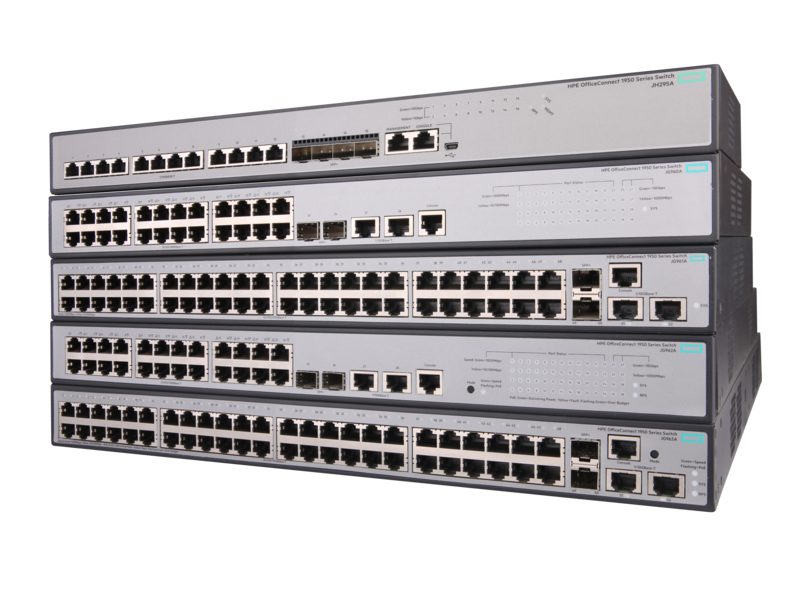 The HPE 1950 Switch Series is a family of smart web-managed Gigabit switches with 10GbE uplinks for small business customers needing advanced high-performance connections. The series has 2 standard and 2 PoE+ models, 24- and 48-GbE ports, each with 2 10GBASE-T and 2 10G SFP+ high-bandwidth ports.
True stacking of as many as 4 devices allows them to be logically administered as a single entity. The switches support Layer 3 static routing on IPv4 and IPv6. Other advanced features include ACLs, 802.1X, STP, RSTP, and MSTP. Limited lifetime warranty covers unit, fans and power supplies.
---
Qualifying products
Aruba Instant On Access Points
---
Aruba Networks Products
Aruba Access Point Bundles
Need help? Contact Us to get started!

---
Mailing Address:
SecureWirelessWorks.com
A division of Virtual Graffiti, Inc.
9979 Muirlands Blvd.
Irvine, CA 92618
Local: 949-328-2965
Toll Free: 844-356-5141
Fax: 949-266-9332
Our team here is to help you! We are available from Monday – Friday: 7am - 9PM PST and Saturday – Sunday: 9am - 6PM PST and attempt to respond to all inquiries within 1 business day.
Please Note: Technical support is provided by the manufacturer. If you have product support related questions, please contact the manufacturer directly.