Aruba 7008 Mobility Controller

Extend the digital workplace to entry-level branch office with added switch ports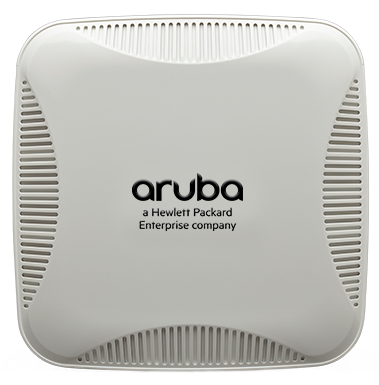 Aruba Networks Products
Aruba 7000 Series Controllers Series
Aruba 7008 (US) 16 AP Branch Cntlr
#JX928A
List Price:
$3,198.00
Our Price: $2,299.05
Click here to jump to more pricing!
Overview:
Aruba 7008 Mobility Controller is a compact, fanless entry-level branch platform with 8 integrated PoE and PoE+ switch ports for small branch locations with some PoE requirements.
Aruba 7000 series Mobility Controllers optimize cloud services and secure enterprise applications for hybrid WAN at branch offices, while reducing the cost and complexity of deploying and managing the network.
The 7000 Series Mobility Controllers combine wireless, wired and hybrid WAN services, support up to 64 APs and 24 Ethernet ports, and feature integrated WAN compression, health checks, zero-touch configuration, and policy-based routing. The 7000 series also unify policy management with third-party security services, making it simpler and more secure to create a digital workplace experience in head-end and branch locations.
Supporting over 4,000 users, the 7000 series performs stateful firewall policy enforcement at up to 8 Gbps. Secure IP tunnels protect WAN traffic across the public and private transport network to the cloud and data center. Additional features include integrated firewall, secure VPN, 3G/4G LTE cellular failover, threat management with content filtering, and local bridging, based on end-user application or IT traffic forwarding requirements.
The 7000 series supports Aruba's Next-Generation Mobility Firewall with AppRF™ technology, which continuously evaluates app usage and performance for over 1,500 apps, including cloud and web-based services like Skype for Business, SharePoint, Box, Salesforce.com and apps that are hidden as encrypted or web traffic. It then automatically makes configuration changes in real-time to ensure optimal bandwidth, priority, and network paths in branch and remote offices to safeguard the best possible user experience.
A real-time dashboard makes it easy to identify and correct Quality-of-Service tags, load-balance specific applications across APs, adjust RF management and roaming parameters for latency-sensitive apps, and apply bandwidth contracts per app or application type.
Integration with cloud services such as Palo Alto Networks GlobalProtect and Microsoft Skype for Business make extending security and QoS for mobile unified communications easier and more reliable across the distributed enterprise, while reducing local complexity.
The 7000 series handles other enterprise-critical capabilities like authentication, encryption, IPv4 and IPv6 services, Adaptive Radio Management, ClientMatch, and RFProtect spectrum analysis and wireless intrusion protection. The 7000 series can be deployed in minutes with zero-touch provisioning via cloud-based Aruba Activate, enabling IT to deploy branch locations simpler and more efficiently.


Rightsize your branch offices now
With up to 24 PoE/PoE+ ports, the 7000 series makes it easy to rightsize branch offices by unifying wired, wireless, and hybrid WAN.


Ensure compliance wherever you need it
Secure every location with role-based access, application visibility and control, VPN, policy enforcement firewalls, and wireless intrusion protection.


Simply plug in and go
Just connect the 7000 series to an active Internet connection and let it download its configuration from a centralized 7200 series mobility controller.
Pricing Notes:
Pricing and product availability subject to change without notice.
Aruba Networks Products
Aruba 7000 Series Controllers Series
Aruba 7008 (US) 16 AP Branch Cntlr
#JX928A
List Price:
$3,198.00
Our Price: $2,299.05
Aruba Licenses
Aruba LIC-AP Controller per AP Capacity License E-LTU
#JW472AAE
List Price:
$75.00
Our Price: $53.92
Aruba LIC-PEF Controller Policy Enforcement Firewall Per AP License E-LTU
#JW473AAE
List Price:
$75.00
Our Price: $53.92
Aruba LIC-RFP Controller RFProtect Per AP License E-LT
#JW474AAE
List Price:
$75.00
Our Price: $53.92
Aruba LIC-AW Aruba Airwave with RAPIDS and VisualRF 1 Device License E-LTU
#JW546AAE
List Price:
$200.00
Our Price: $143.78
Aruba LIC-ENT Enterprise (LIC-AP LIC-PEF LIC-RFP and LIC-AW) Licence Bundle E-LTU
#JW471AAE
List Price:
$425.00
Our Price: $305.54