Aruba 2530 Series Switches

Secure and reliable Layer 2 access switch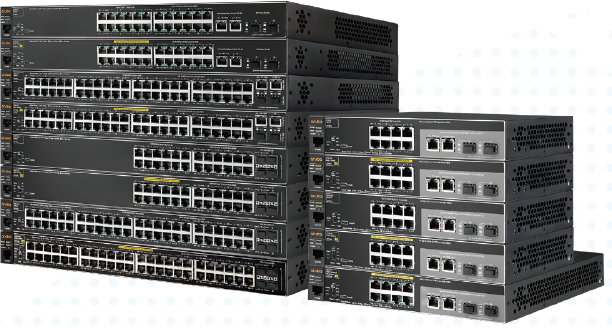 Models:
Secure and reliable Layer 2 access switch series that delivers optimized entry level features for a better mobile-first campus network experience.
The 2530 provides security, reliability, and ease of use for enterprise campus, branch office, and SMB deployments.
Reliable and secure access: Enhanced access security, ACLs, traffic prioritization, sFlow, and IPv6 host support.
Right size your switch: Plug and play with 8-, 24-, and 48-port models with optional PoE+.
Single view of the network: Consistent wired and wireless experience with ClearPass Policy Manager, AirWave and Central.
Download the Aruba 2530 Series Datasheet (.PDF)